A producer who connects the internal and external teams,
and manages the entire process from order to delivery,
ensuring no opportunities are missed.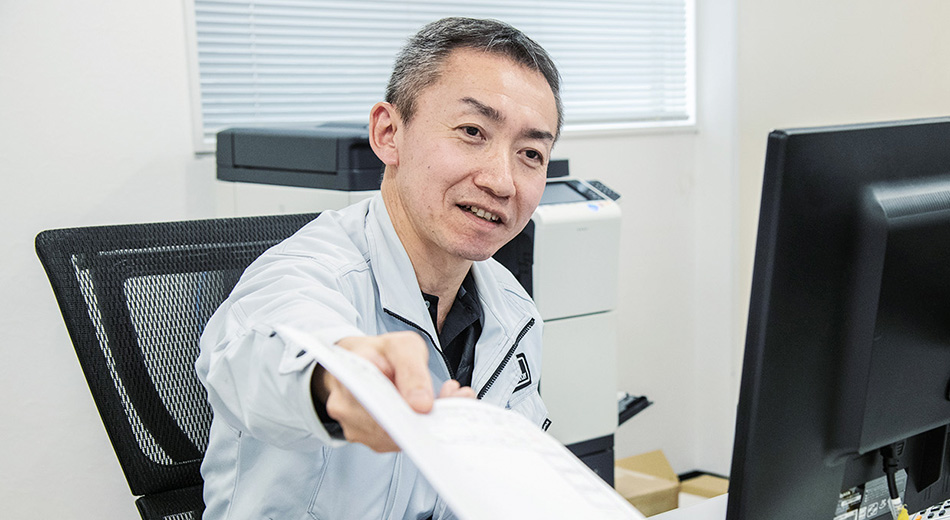 The job of the Sales Material Department is to be the liaison between the customer and WAC Corporation from order to delivery.
WAC Corporation has various order patterns from design to component processing and assembly of finished products, so internal coordination is also necessary. The role of the Our Master is to connect customers and the company internally, and to make various arrangements as a producer.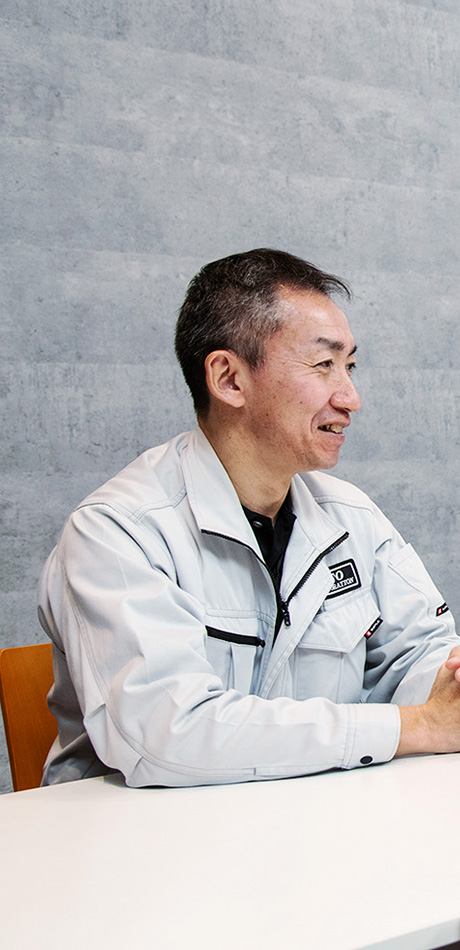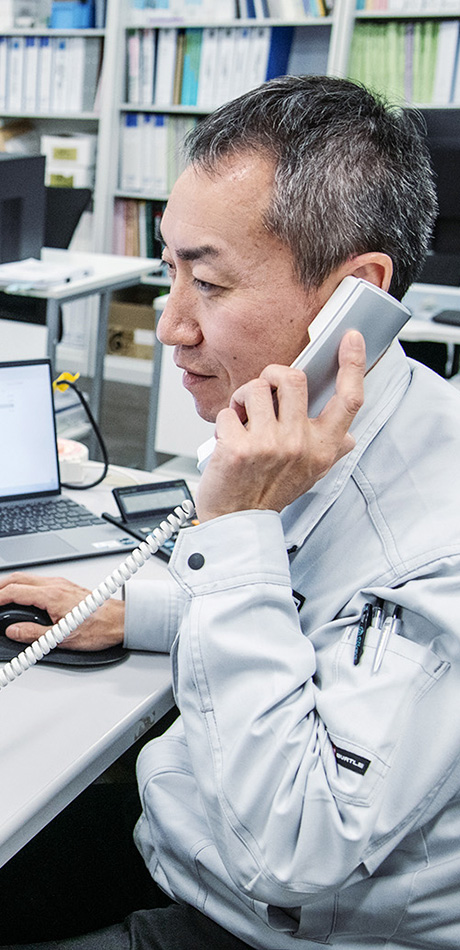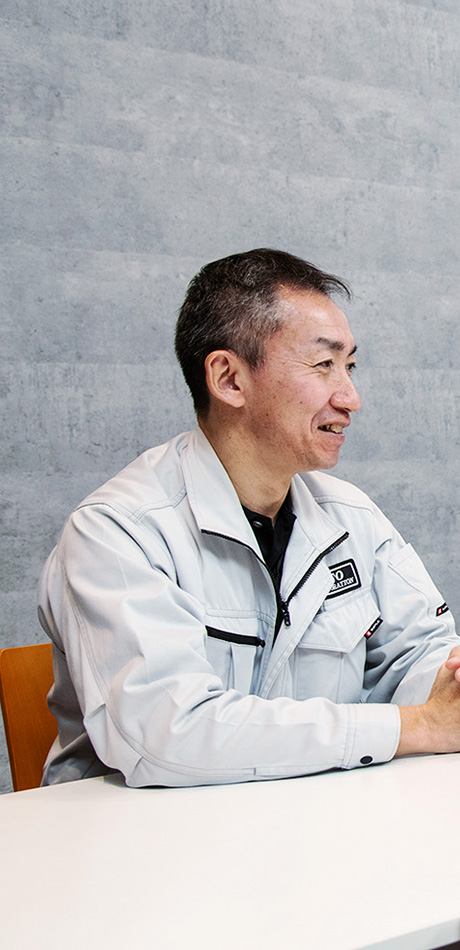 Taking advantage of experience and taking on new challenges
I used to work for an equipment manufacturer and joined Wa Corporation in 2010. Being able to make the most of my experience and being able to take on new challenges was a major motivation for changing the company.
To get the desired job order.
There are a wide variety of jobs that Wa Corporation can accept, but there are also jobs that we feel are suitable and jobs that can secure sales and profits. It depends on the situation at the time, such as a job involving design or a job involving machine operation, but I feel great joy when I receive an order for the job I'm aiming for. What is necessary for that is company-to-company negotiations and sales to new customers. Also, I believe that it is an important job for me to always keep my antenna up so that I can take on challenges in a wide range of industries such as semiconductors, food, and medicine.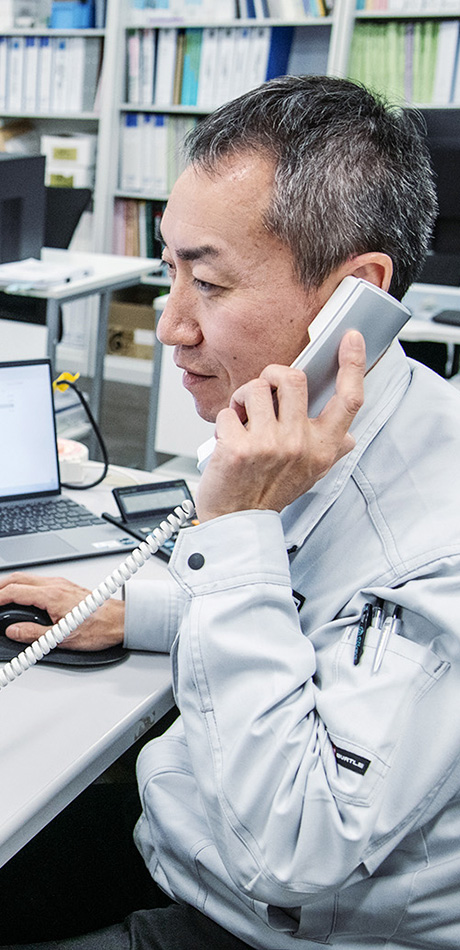 Improving the skill level of team members
I think my strength is that I can act flexibly, but I also feel that I move too much to satisfy the customer's request, and I feel that I have a lot of work to do. In order to solve this, it is necessary to entrust the work to the staff of the club, but the education of the club members is not sufficient. I feel sorry for the members, and I am keenly aware of the need for education because I will not be able to demonstrate my strength as a team. Specifically, we hold study sessions to help employees understand drawings and the processes required to realize manufacturing. In addition, we are conscious of having them accompany us as much as possible when visiting our customers and having them gain experience. If we can improve the level of our staff, we believe that the entire department will be able to face the challenges of finding new customers to expand sales and improving the satisfaction of existing customers.
Willingness to do what others cannot
Our goal is to be a company that doesn't say no to how much we can meet the needs of our customers, whether we can make a proposal. Wa Corporation is a company with many young and motivated people, so if we all move in the same direction, I think we can become a stronger force and grow the company. My goal is to contribute to the growth of the company with the desire to do what other companies cannot do.