STRENGTH OF YAMATO

Strengths of YAMATO
04

Quality Management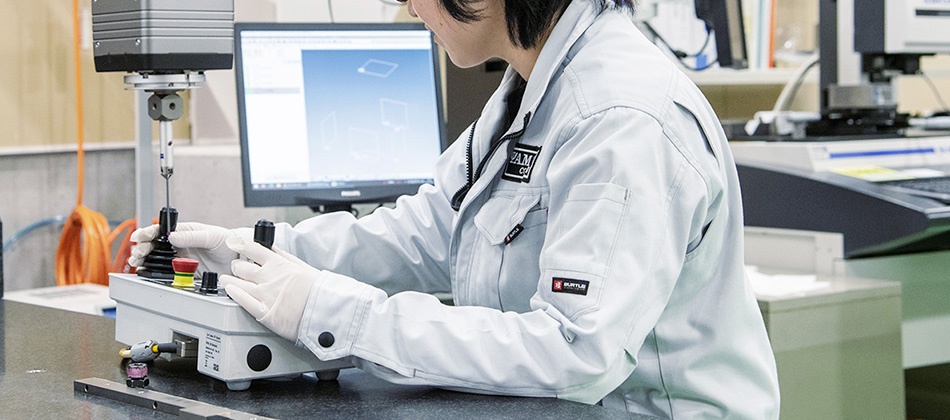 QUALITY CONTROL

Quality Management System
To deliver products that meet our customers' expectations,
Our quality management is currently conducted by a team of 10 staff members who perform instrument-based management, quality assurance of internal and external processed parts, and management of measurement data. We also conduct cleaning and sealing operations. The main objective of quality management is to deliver products that meet our customers' expectations. We believe that delivering the correct product leads to the display of performance.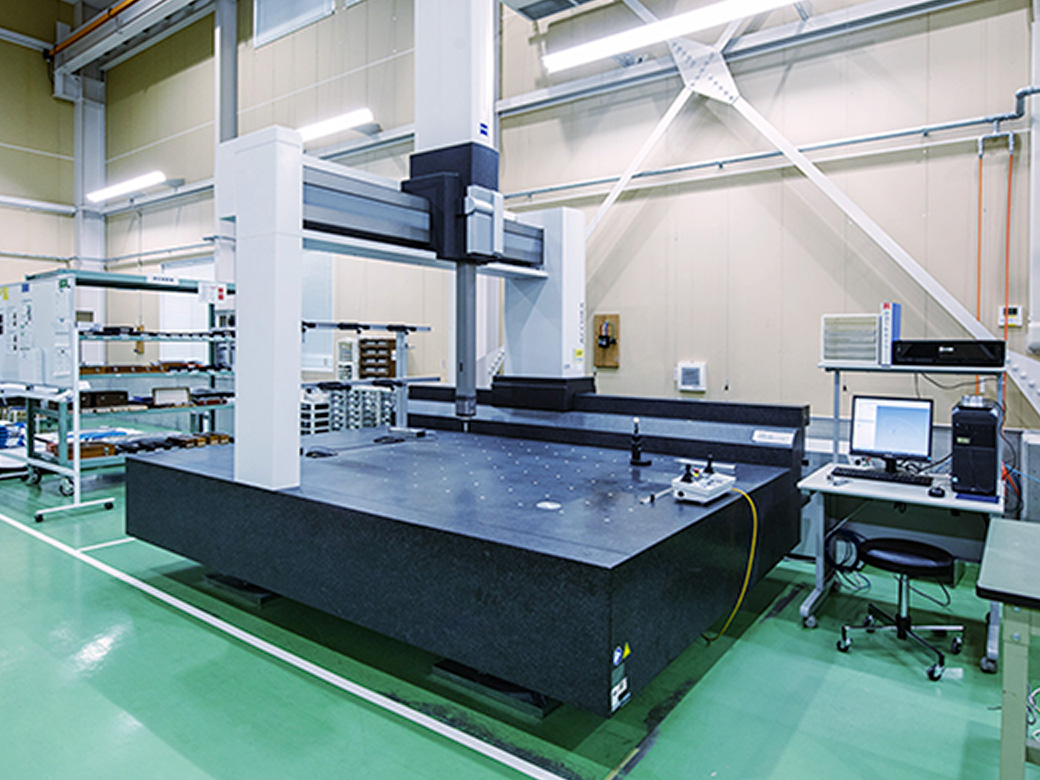 Process assurance and full inspection are also implemented
For in-house products, we conduct process assurance using pre- and post-production check sheets. For external ordered products, we implement a system of 100% acceptance inspection to ensure that no defective products are released.
Currently, we deliver approximately 30,000 items per month to our major customers, and there are many months where we achieve a 0% defective rate and number
Certification of "ISO9001" and "ISO14001"
To meet various customer requirements, our company has obtained certification of "ISO9001" and "ISO14001" at our headquarters. We will continue to implement new initiatives to maintain high levels of management and improvement of processes and quality, not only relying on our high technical capabilities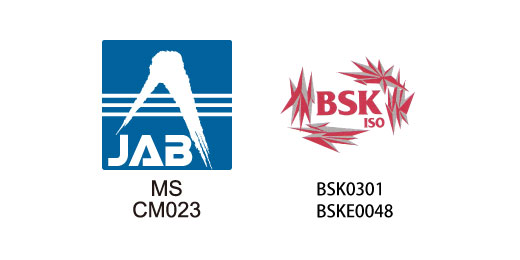 Possession of quality management equipment
This is the quality management equipment owned by YAMATO Corporation. It conducts accurate measurements using three-dimensional measuring devices and other equipment.
| Equipment name | Equipment Model | Manufacturer | Number of units |
| --- | --- | --- | --- |
| CNC Coordinate Measuring Machine | mju NEX-C4 | TOKYO SEIMITSU | 1 unit |
| CNC Coordinate Measuring Machine | CONTURA RDS | TOKYO SEIMITSU | 1 unit |
| CNC Coordinate Measuring Machine | SVA1215A-C6 | TOKYO SEIMITSU | 1 unit |
| CNC Coordinate Measuring Machine | ACCURA | TOKYO SEIMITSU | 1 unit |
| Roundness/Cylindricity Measurement | ROUNDTEST RA-400 | Mitutoyo | 1 unit |
| Image Dimension Measurement System | IM-7020 | KEYENCE | 1 unit |
| Surface Roughness / Texture measurement | SURFCOM1900D×3 | TOKYO SEIMITSU | 1 unit |
| 3D Scanner | AICON SMARTSCAN-HE | HEXAGON | 1 unit |
| Measuring Microscopes | MM-800/L | NIKON | 1 unit |
| Helium Leak Detector | M-222LD-D-H | CANON ANELVA | 1 unit |