STRENGTH OF YAMATO

Strengths of YAMATO
05

Rapid supply chain management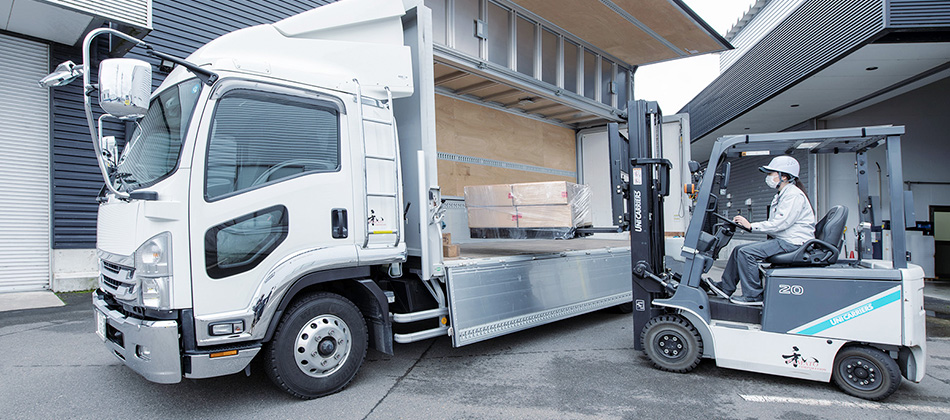 DISTRIBUTION SYSTEM

Domestic Supply Chain System
A logistics / supply chain system that never stops and never keeps you waiting
We own four of our own trucks. One of them is equipped with air suspension, allowing us to deliver precision machinery. With our in-house logistics system, we can not only deliver products on time but also procure materials from suppliers in a timely manner. Our motto is to never stop processing, never stop sourcing materials, and never stop delivering. We have established a system that ensures we do not keep our customers waiting.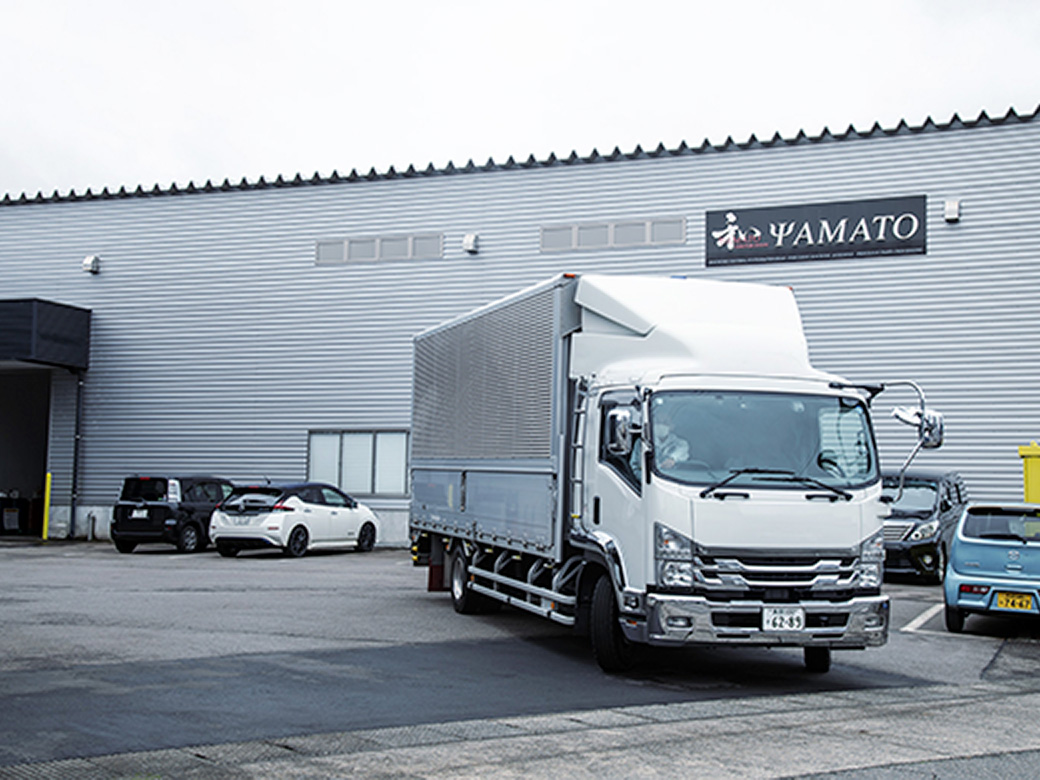 Our vehicle fleet consists of
4-ton
Wing roof truck with air suspension
3.3-ton
Wing roof truck
3-ton
Wing roof truck
2-ton
Flatbed truck
Other Vehicles
Two One-box vans
One Wagon car
One Mini-van
One Light-duty truck
The domestic transportation
We take care to maintain the quality of our products during transport and use our own trucks to deliver equipment.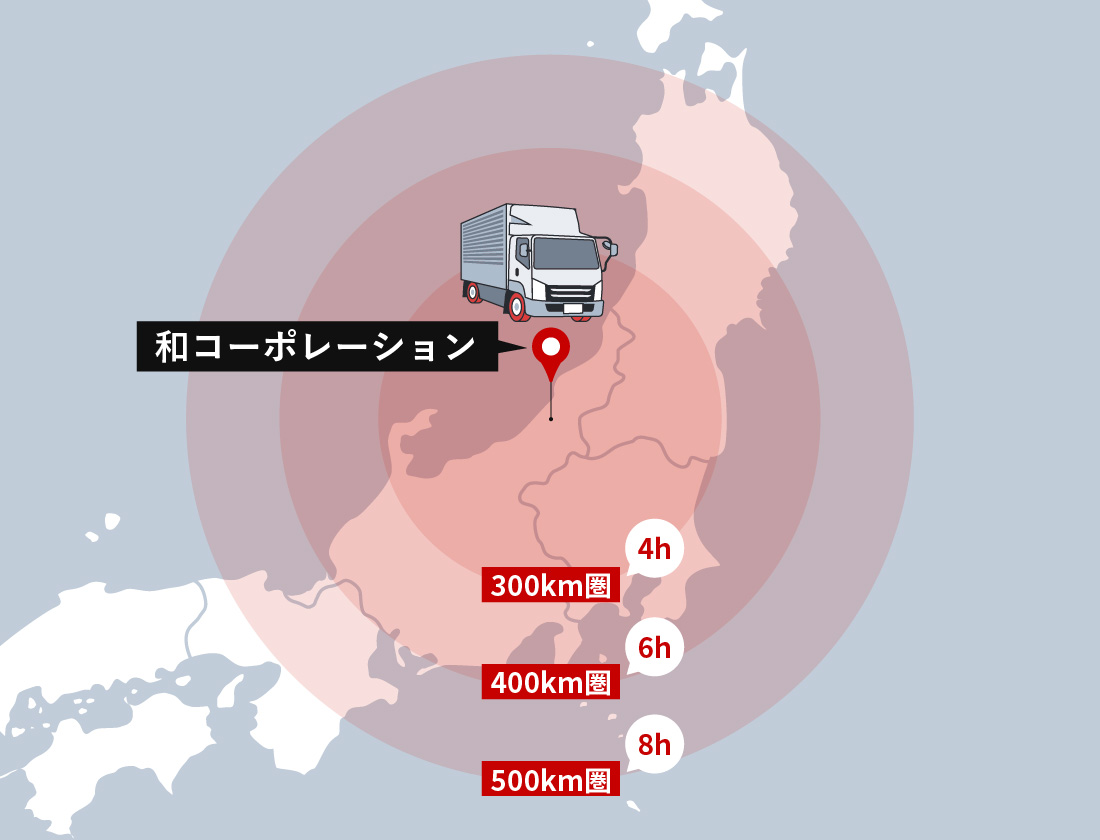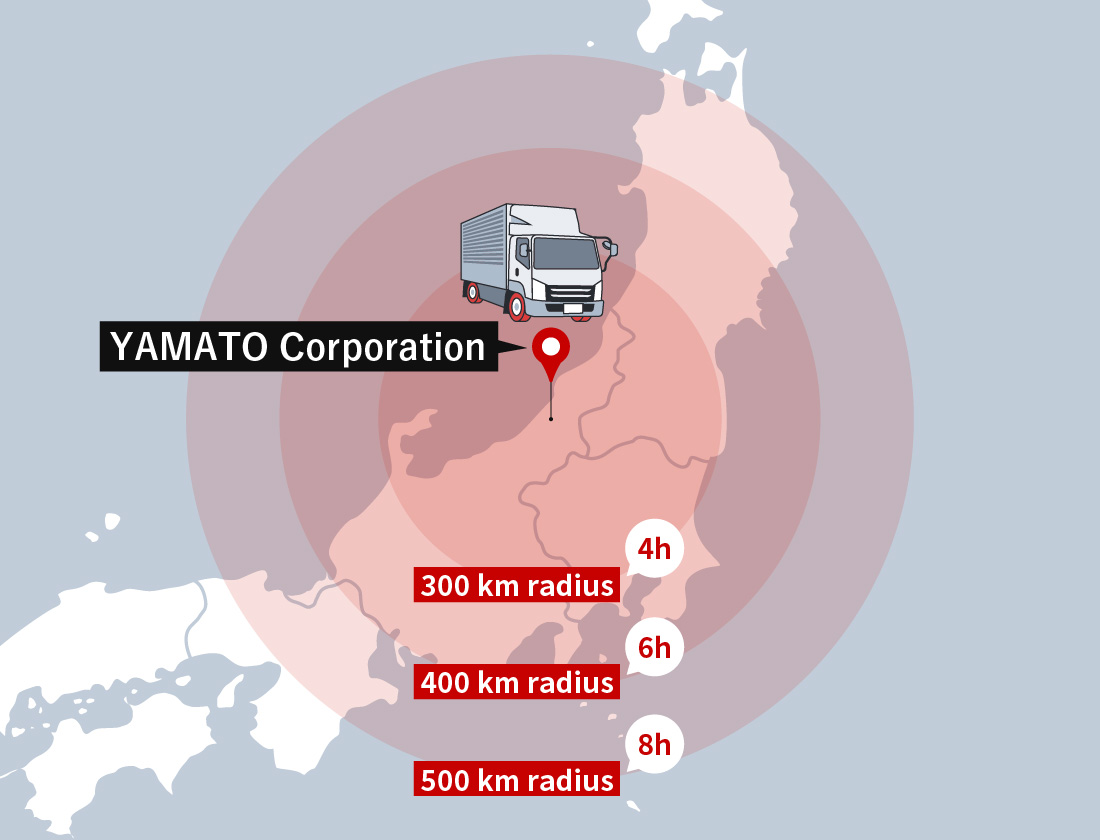 | Distance | Regions | Approximate travel times are as follows: |
| --- | --- | --- |
| 300 km radius | Kanto, Hokuriku region, etc. | Approximately 4 hours |
| 400 km radius | Southeast Tohoku, Chubu region, etc. | Approximately 6 hours |
| 500 km radius | Northeast Tohoku, Kinki region, etc. | Approximately 8 hours |
Please note this time table is only a rough estimate and may vary depending on traffic conditions and time of year.
Due to exchange rate and geopolitical risks, more companies are rebuilding their domestic supply chains
The necessary accuracy cannot be obtained in own company or in own subcontract factories.
Rejected by current partner company
Having trouble because a company it has been doing business with has closed operations.
Looking for a new partner company.
Due to these reasons above, requests to YAMATO Corporation have been increasing. YAMATO Corporation is capable of handling various processes in the supply chain such as cutting, sheet metal, and assembly, as well as accepting complete orders starting from the design phase