YAMATO BLOG


YAMATO News Letter
地域貢献
Local community involvement
小学生、中学生が職場見学 地域とのつながりを深めています。
Elementary and junior high school students visit the workplace Deepening ties with the local community
地域貢献として行っている小学校、中学校の職場見学についてご紹介します。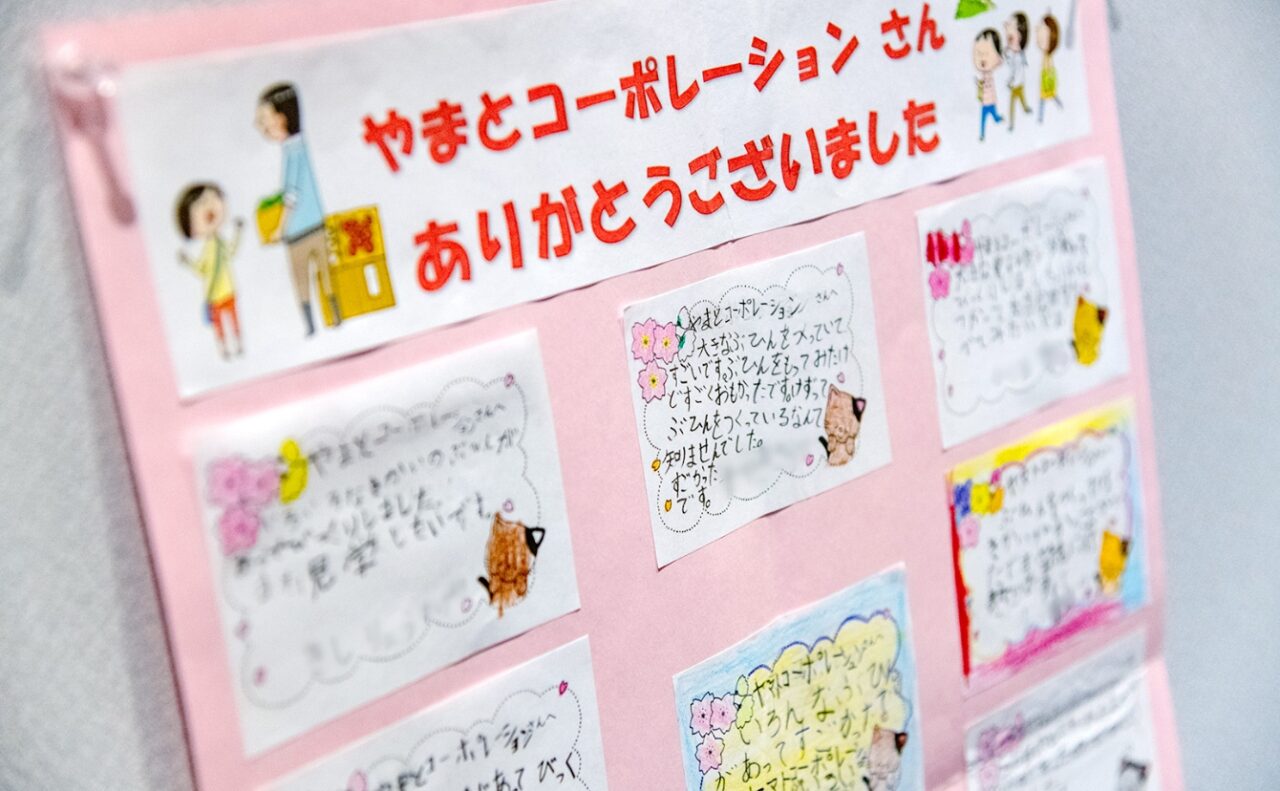 職場見学を通じて、地域に貢献
勤労観や職業観育成の目的から行われている小学生・中学生の職場見学や職業体験。和コーポレーションでは2022年に初めて地元の前川小学校、宮内中学校の生徒たちを受け入れました。
地域とのつながりを持つことによって、和コーポレーションが地域に貢献している会社であることを印象づけ、地域住民に信頼していただくことが目的です。また、会社の業務を知ってもらうことで、将来的にファンになってもらい、就職先として意識してもらうといった効果も考えられます。
女性が多いということに驚き
見学にきた生徒たちからはお礼の手紙やメッセージをいただきました。「こんな大きな機械でこんな小さな部品をつくっているのは驚いた」という小学生ならではの感想は新鮮でした。また、中学生からは、工場内やCAD図面を書いている人に女性が多いことが印象的だったようです。2022年は職場見学だけでしたが、今後は職場体験もしていただけるように、準備をしていきたいと考えています。地域の人たちに誇れる会社にしていきたいと思っています。
We would like to introduce the workplace visits to Elementary and Junior high schools that we conduct as part of our community contributions

Contributing to the community through workplace visits.
Workplace visits and job experiences for elementary and middle school students are conducted with the aim of fostering work ethics and career perspectives. In 2022, YAMATO Corporation welcomed students from the local Maekawa Elementary School and Miyauchi Junior high School for the first time.
The purpose is to impress upon the community that YAMATO Corporation is a company that contributes to the local area by establishing connections with the community and gaining the trust of its residents. Additionally, by introducing the company's operations to the students, it is expected to have the effect of turning them into potential fans in the future, raising awareness of Wa Corporation as a potential place of employment.
Surprised by the fact that there are many women in the workplace
We received thank-you letters and messages from the students. It was refreshing to hear the unique impressions from elementary school students, such as "I was surprised to see such small parts being made with such large machines." Additionally, it seems that the Junnior high school students were impressed by the high representation of women working in the factory and involved in creating CAD drawings. In 2022, we only had workplace visits, but we are considering preparing for job experiences in the future. We want to become a company that the local community can be proud of.