YAMATO BLOG


YAMATO News Letter
チタンやジルコニア、モリブデン… 難削材に対応するための人、技術、設備
Personnel, Technology, and Equipment for handling difficult-to-machine materials such as titanium, zirconia, and molybdenum.
和コーポレーションの技術のひとつである難削材の加工についてご紹介します。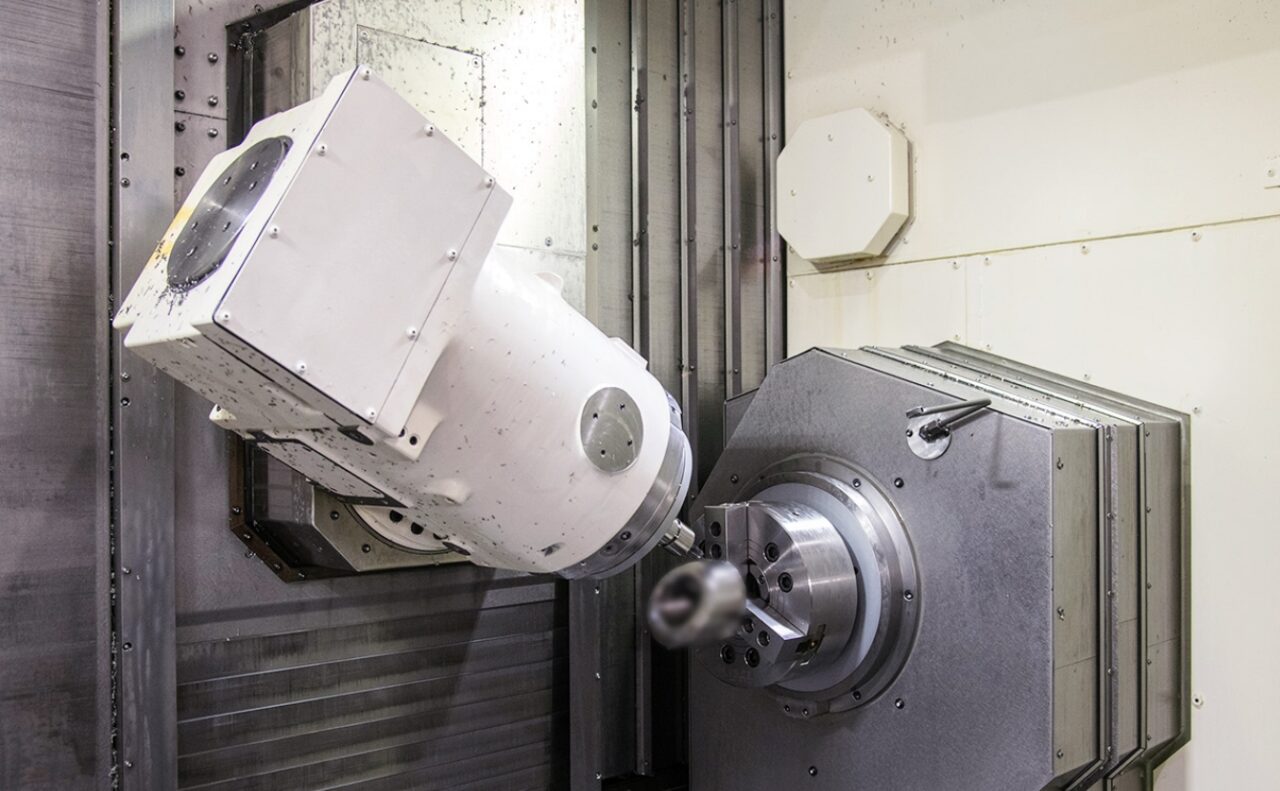 ステンレスは難削材でなくなった
和コーポレーションで扱う素材として、最も多いのはステンレスです。かつては難削材という扱いでしたが、現在ではステンレスは難削材と考えていません。1回セットするだけであらゆる角度から加工できる5軸加工機を備えているため、最小限の段取りで、作業者に左右されることなく寸法精度を上げることができます。
さまざまな工作機械それぞれに精通
下の表は、現在、対応可能な素材です。チタンやモリブデンのように脆い素材でも多数の5軸加工機や複合加工機を所有しているため、柔軟に対応可能です。また、個々の工作機のポテンシャルに精通していることもさまざまな難削材の加工に対応できる要因となっています。工作機械メーカーでも気づいていない使い方や素材への適合具合などを探るため、さまざまなチャレンジをする企業風土もあります。過去の経験をノウハウとして蓄積することで、難削材への対応力を日々強化しています。
チタンについては電子ビーム溶接機による溶接も可能です。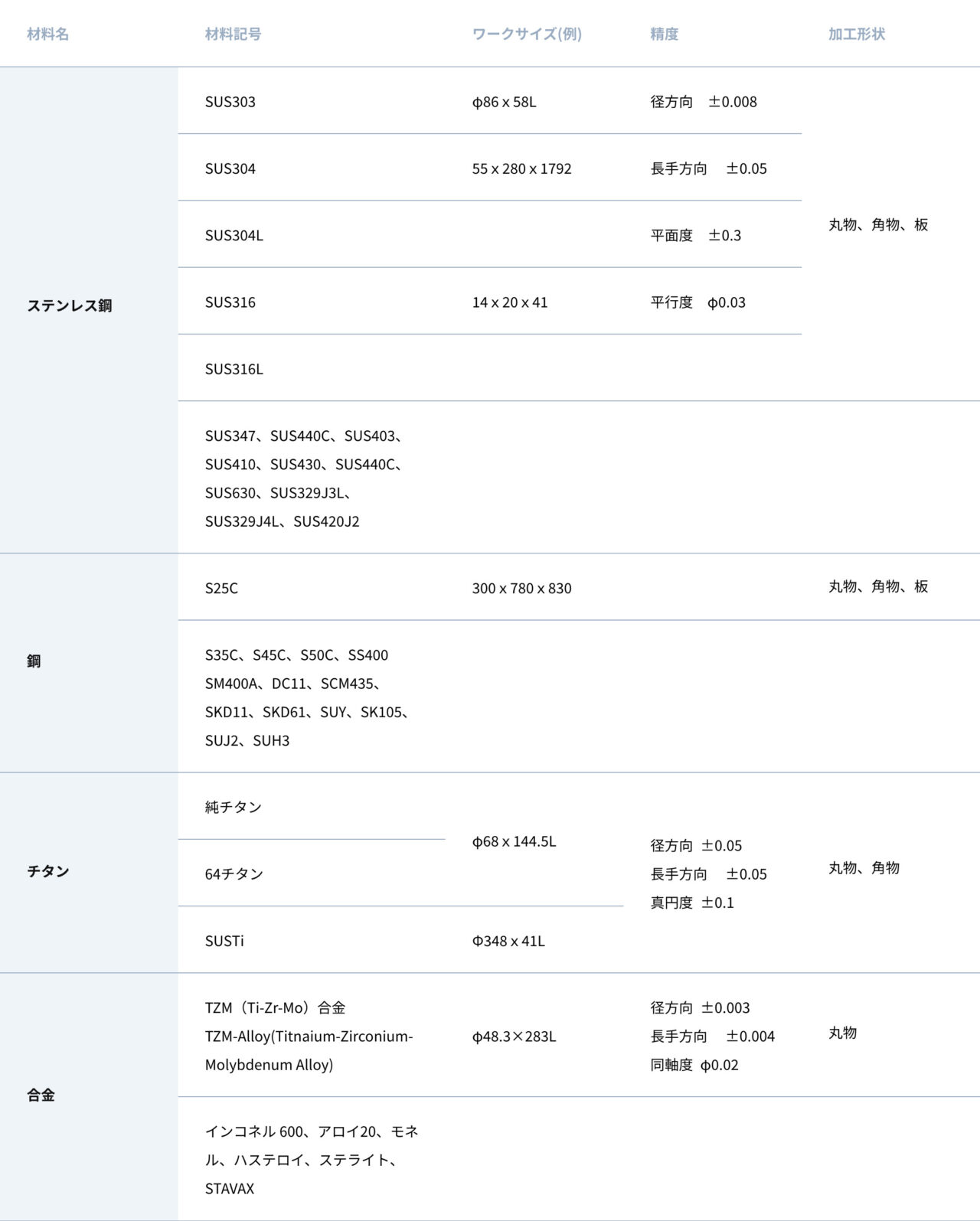 introducing of YAMATO Corporation's technical capabilities, machining of difficult-to-machine materials

Stainless steel is no longer considered a difficult-to-machine material
The most commonly handled material at YAMATO Corporation is stainless steel. While stainless steel was previously classified as a difficult-to-machine material, it is no longer considered as such. With our 5-axis machining capabilities, we have machines that can process from various angles with just one setup. This allows us to achieve high dimensional accuracy with minimal setup time and reduces dependence on individual operators.
We are well-versed in various types of machine tools and equipment.
The table below shows the currently supported materials. With numerous 5-axis machining centers and multi-process machines in our possession, we can handle even brittle materials like titanium and molybdenum with flexibility. Our familiarity with the potential of each individual machine tool is also a key factor in our ability to handle various difficult-to-machine materials. We have a corporate culture that encourages exploring different approaches and material compatibility, even uncovering uses and adaptations that machine tool manufacturers may not have realized. By accumulating past experiences as knowledge, we continuously strengthen our capabilities in handling difficult-to-machine materials. Additionally, we are capable of performing welding on titanium using electron beam welding machines.